Happy Feet, a UWRC program added in 2019, serves children in need of new shoes. This program has proven to be very effective alrady, and we can't wait to keep putting shoes on small feet in need! This program came about when we heard that local teachers and nurses were purchasing quality shoes for children who could not afford them. United Way of Rutland County does not believe that our educators should ever have to do this, so we are truly grateful for the community support we receive for this wonderful program!
This program served 192 students throughout Rutland County in 2020/21!
Are you in need of the benefits this program provides? If you are, please connect with your student's Rutland County school nurse and/or teacher, or give us a call at (802) 773-7477.
Welcome to Winter
When the first snows begin to fall in November, area teachers often observe in their classrooms an urgent need for basic cold weather gear. UWRC partners with community donors to provide hats and gloves or mittens to the children of Rutland County by collaborating with area schools to identify and distribute according to need.
For 2020/21 Welcome to Winter provided 1000 hats and 1000 pairs of gloves to Rutland County elementary school students.
Rutland County donors for 2020/21: Vermont Country Store and Mark Foley.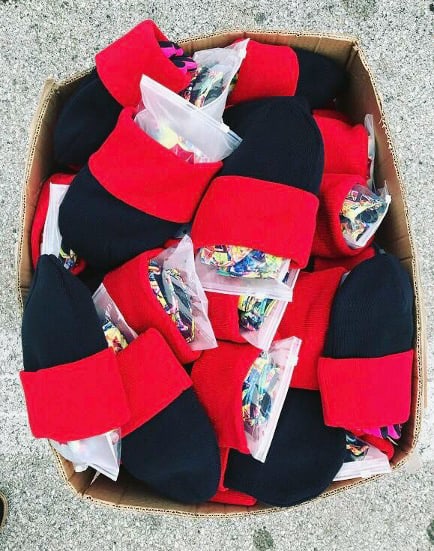 SingleCare Prescription Savings
United Way partners with SingleCare (formerly FamilyWize) to provide community members with access to affordable prescription medications, ensuring greater health and financial stability.
The SingleCare prescription savings card:
• Always free to use by everyone—just show it to the pharmacist
• No registration or eligibility requirements. Use it right away!
• Save up to 80% on 10,000+ prescription medications
• Accepted at major pharmacy chains nationwide
• Sign up on SingleCare.com for additional member savings (earn $1 per eligible script!!)
• Works whether you're insured or underinsured
• Unlimited uses
How do I get a card?
Download and print a card on SingleCare.com
Text "family" to 700700 to receive a card on your phone (Message and data rates may apply. SingleCare Terms and Conditions)
Download the free SingleCare mobile app from the App Store

or

Google Play Store

.    

Contact United Way of Rutland County at [email protected] or 802-773-7477 to have one sent to you. 

Pick one up from one of our Partner Agencies.